For several hundred years, maybe about 200 BC until about 750 A.D. - What is believed to have been the tallest man-made object in the land we now call the United States?

Answer: Saul's Mound, at the Pinson Mounds State Archaeological Park.
Our 4th grade teachers, Coach Wall, Kristi Brown, Tiffany Smith, Gina Pate, Anna Shepherd, and Mary Spivey chauffeured their classes to Pinson Mounds. Below, the students are climbing the stairs to reach the top of Saul's Mound which is 72 feet high.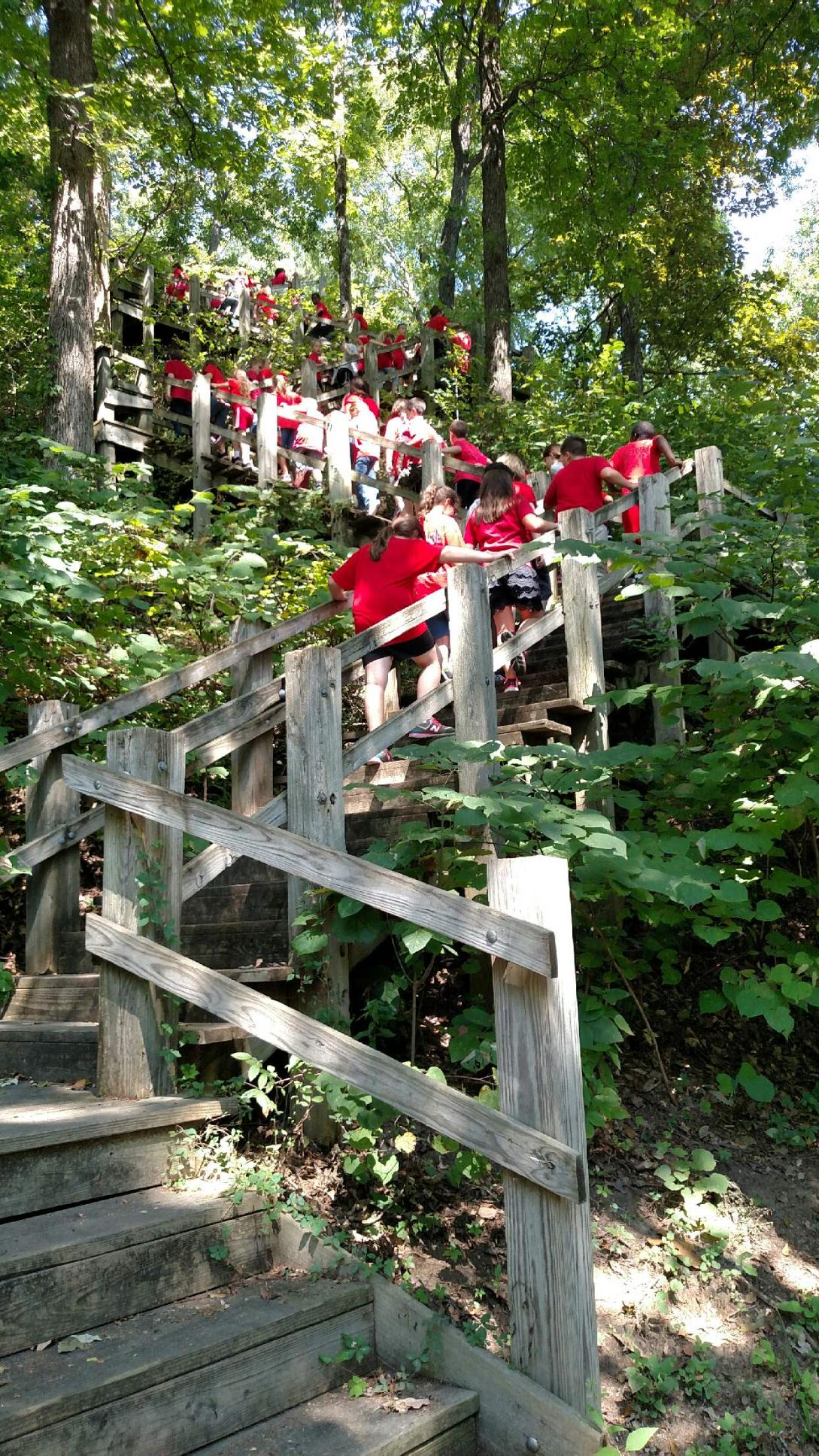 Below is Saul's Mound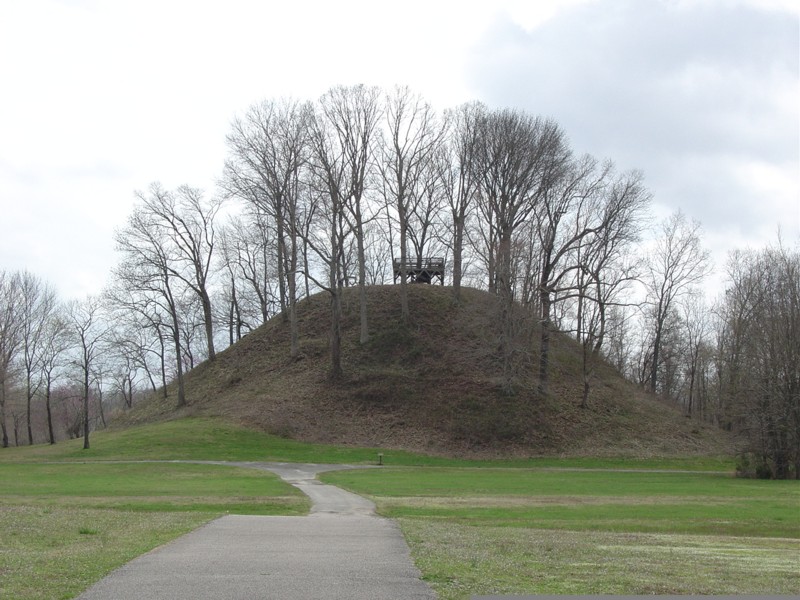 To learn more about Pinson Mounds, click on this URL: http://www.tnhistoryforkids.org/places/pinson_mounds