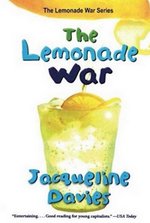 The Lemonade War INTRODUCTION "Evan Treski is people-smart. He is good at talking to people, even grownups. His younger sister, Jessie, on the other hand, is math-smart--but not especially good at understanding people. She knows that feelings are her weakest subject. So when their lemonade war begins, there is no telling who will win--or if their fight will ever end. "
What is One School, One Book?
One School, One book is a novel program that is created to have a singular reading experience within an entire school community. That means it is a shared reading experience that all staff and students at all grade levels will be reading, and at the same time. We are very excited to start this school-wide reading program. All students and families will read one chapter of the book while following the given reading schedule.
Research has shown that reading material out loud that is beyond a child's own reading level promotes language development and early literacy skills. We also believe that you can and should continue reading chapter books with your older children, even when they are able to read by themselves. We have selected a title that can be followed and understood and enjoyed by all students, but will also captivate and stimulate older children.
At a special school-wide assembly held Friday, January 26th, each child received the book and a tailored reading schedule attached to the back of the book.
To see Megan Taylor's Website about OSOB click here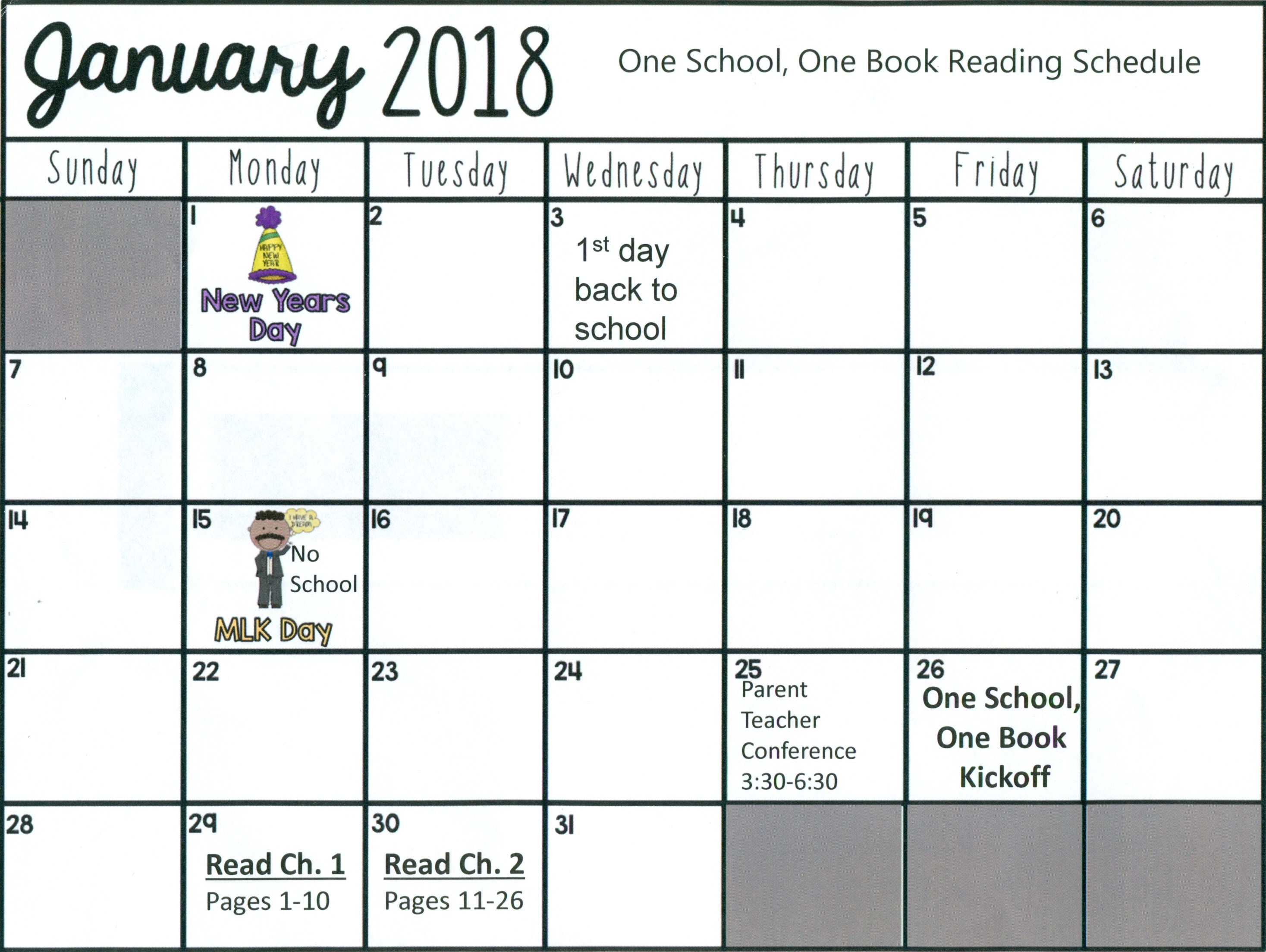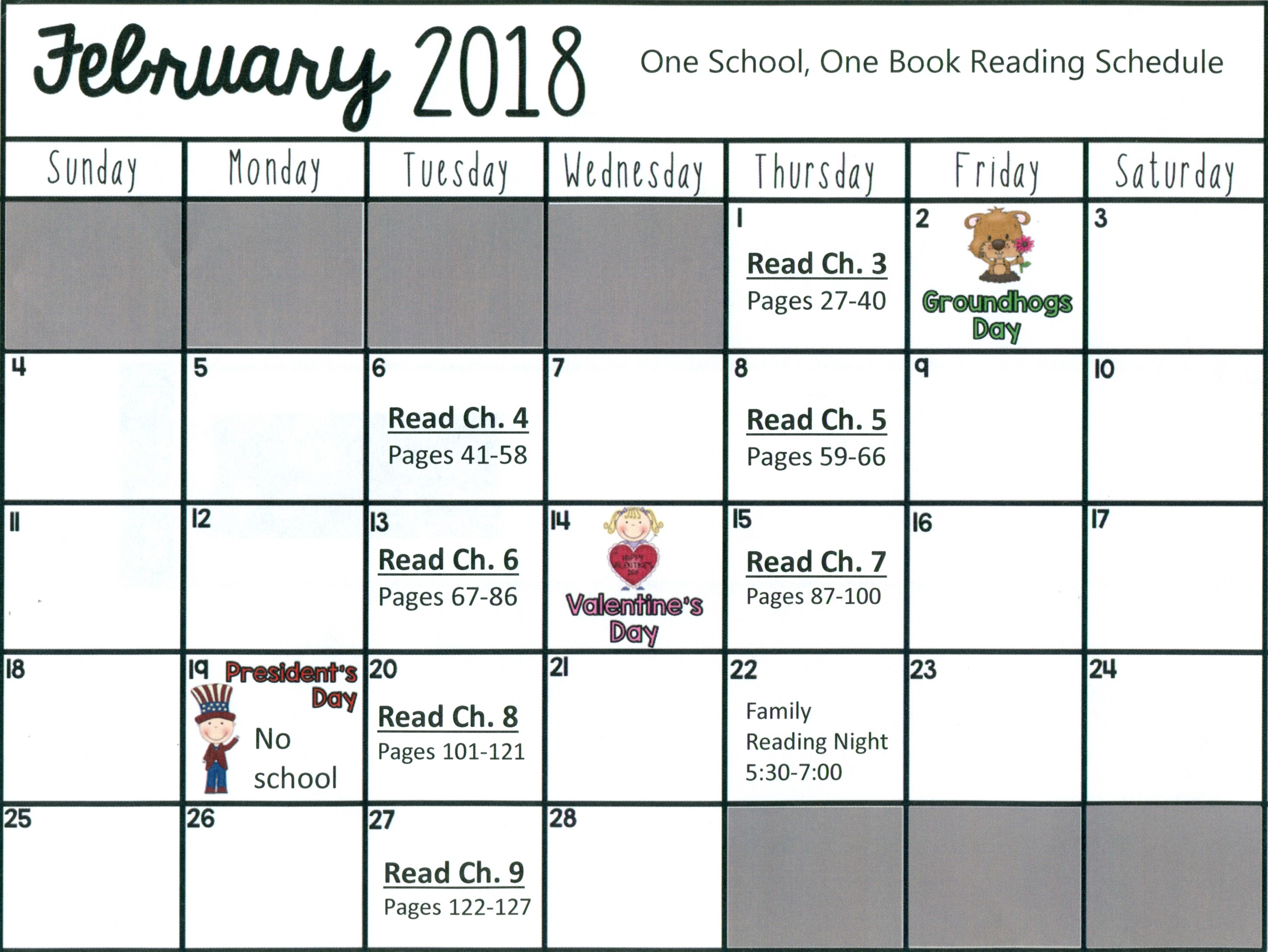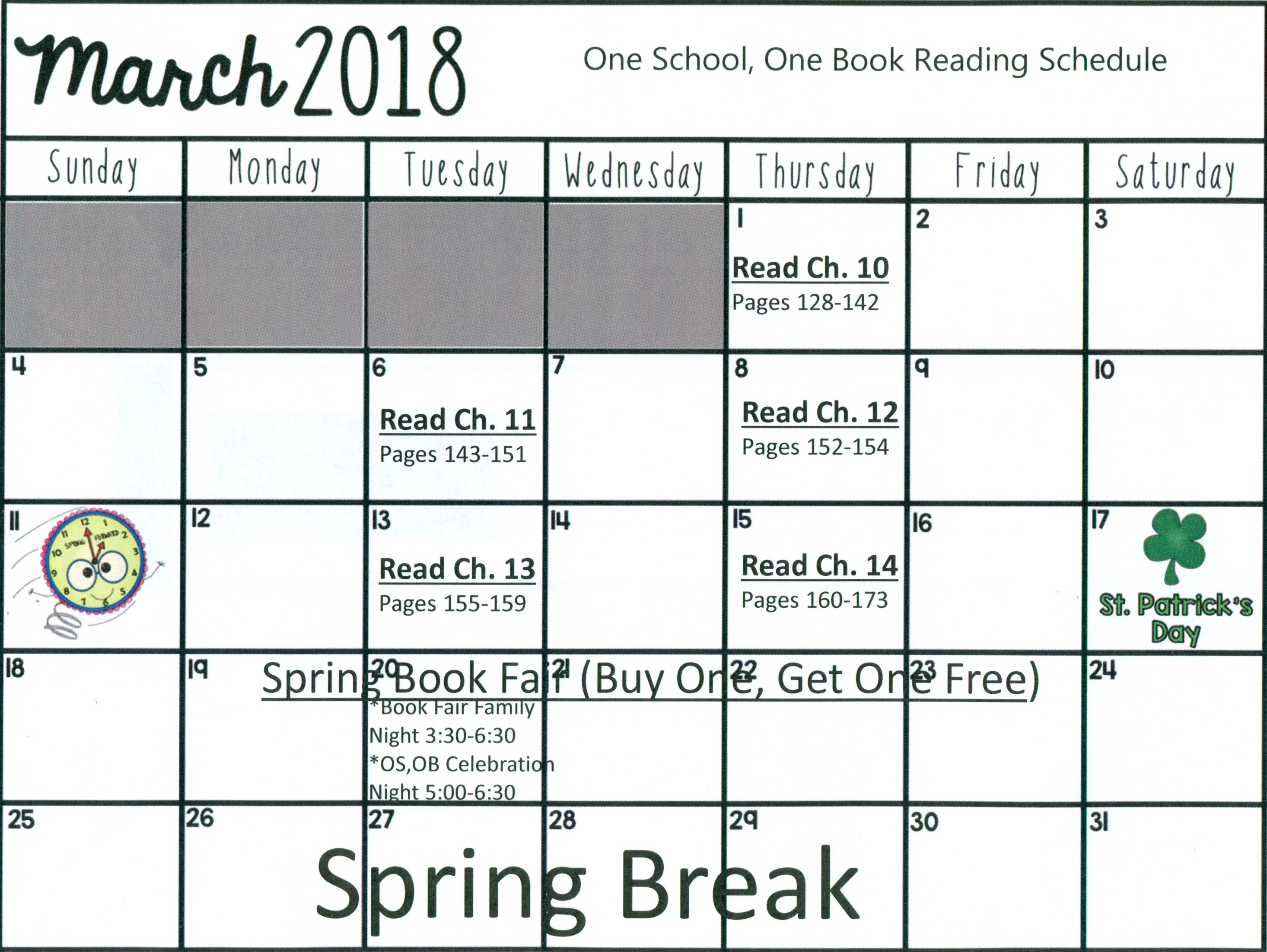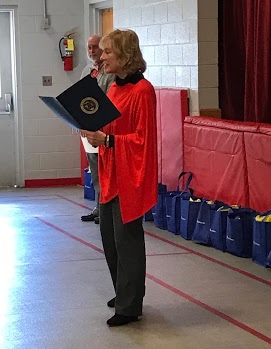 Mayor Jill Holland presenting this year's One School, One Book Proclamation.
We are thankful for her love and interest of our school community!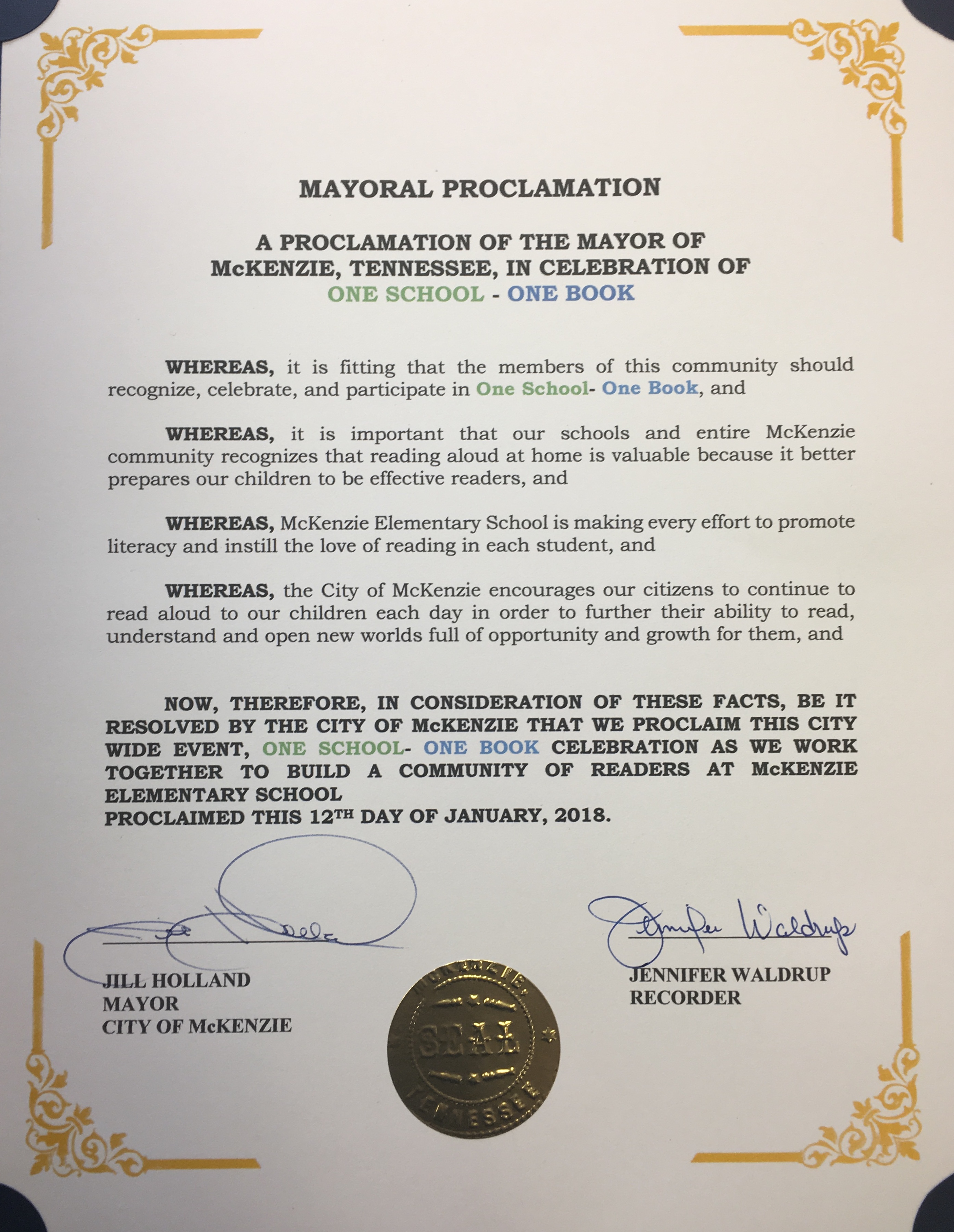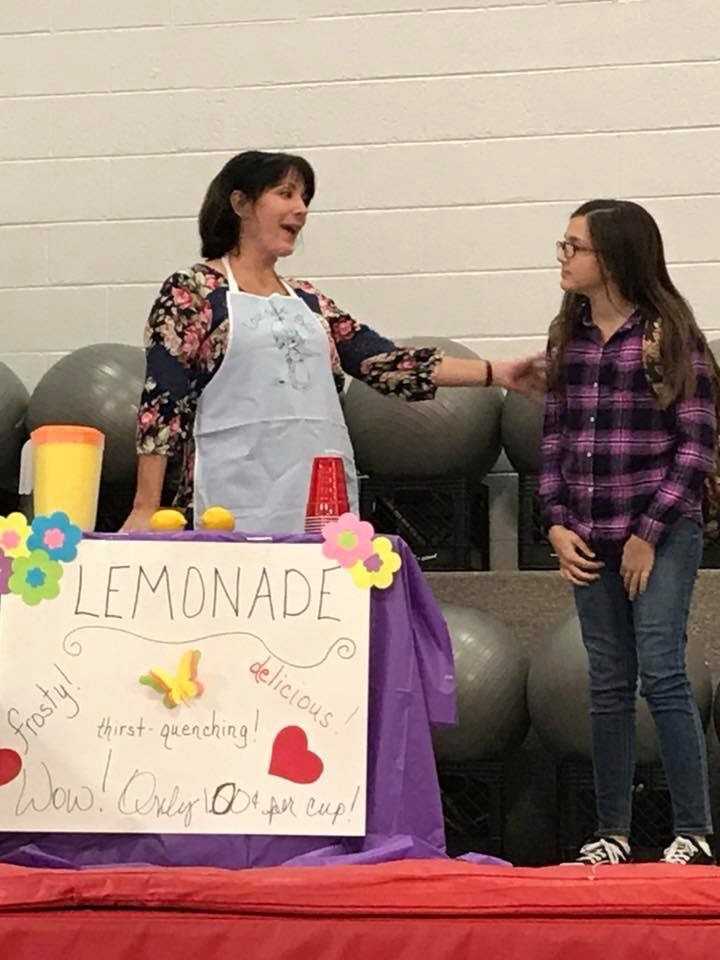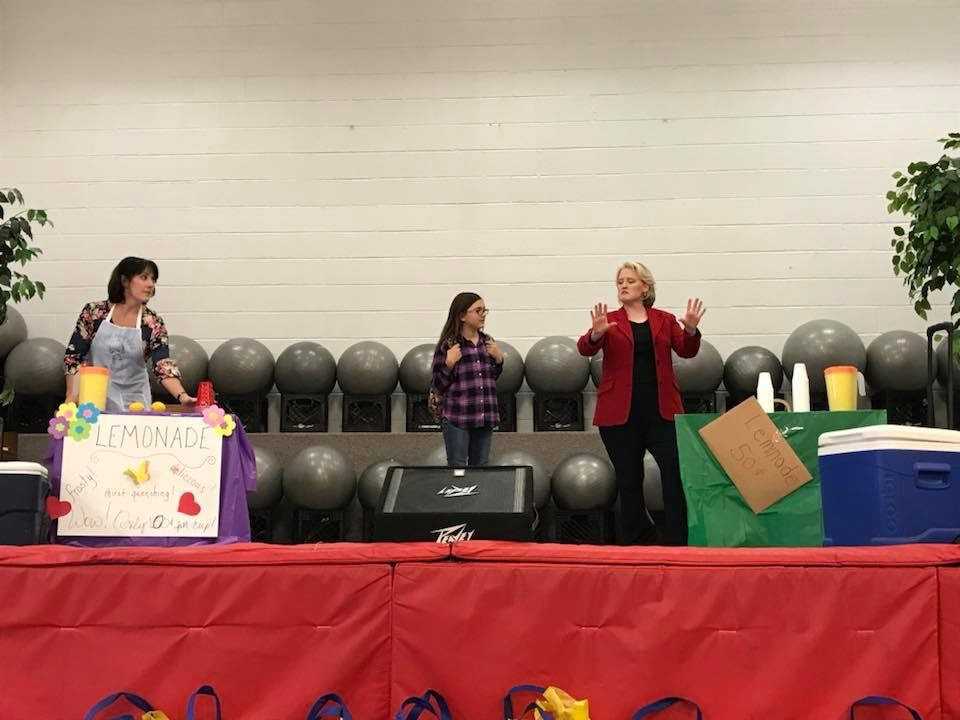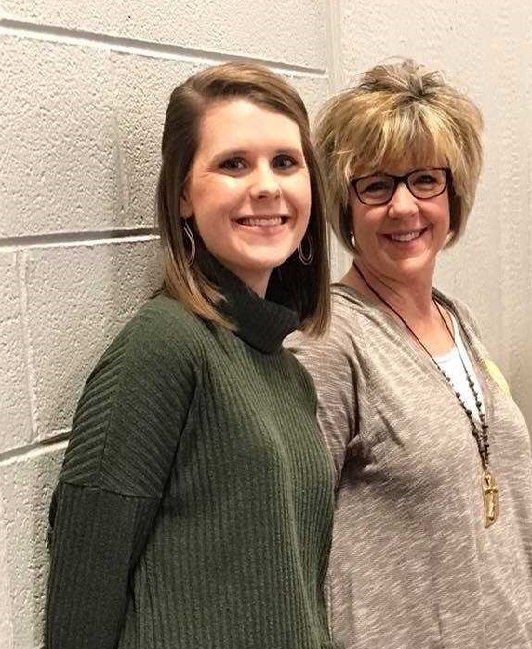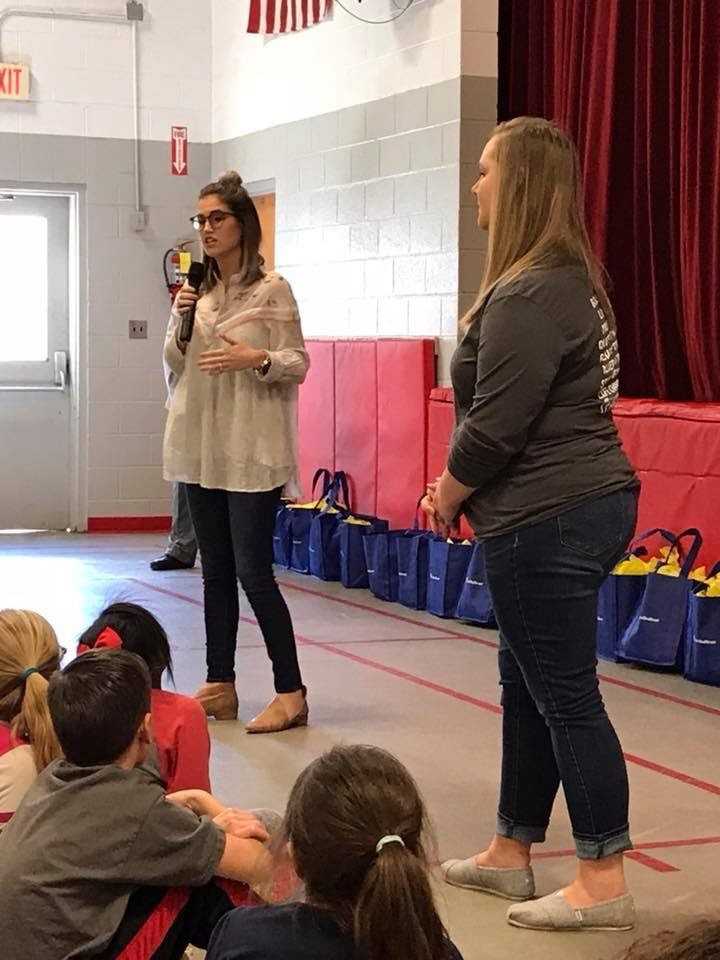 L to R:
PTO, Kiwanis and daughter introducing The Lemonade War through skit. Allison Winston presents the explanation of the "Book Bag". Amy Wilkes recognizes our OSOB Sponsors. Hannah Haywood and Megan Taylor give the explanation and the purpose of One School One Book, as well as explaining the daily trivia questions and prizes.
THANK YOU TO OUR ONE SCHOOL ONE BOOK SPONSORS!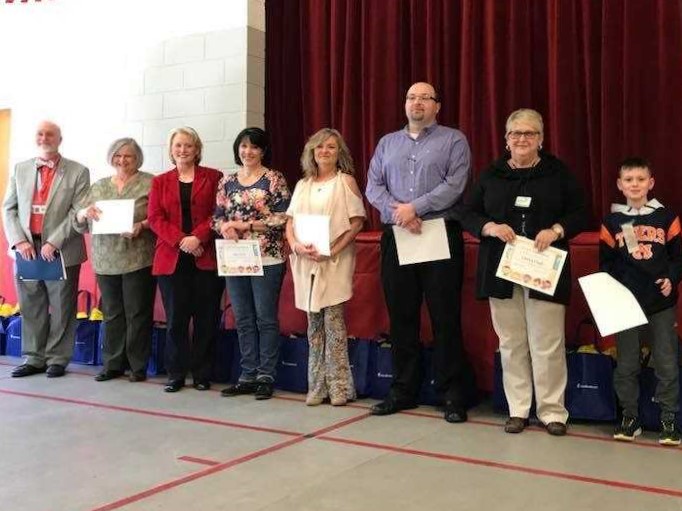 Beta Sigma Phi
Woodman Life
McKenzie Kiwanis
Carroll Bank and Trust
MES PTO
Centennial Bank
McKenzie Lion's Club
McKenzie Rotary Club
---
One School One Book BIG REVEAL coming SOON!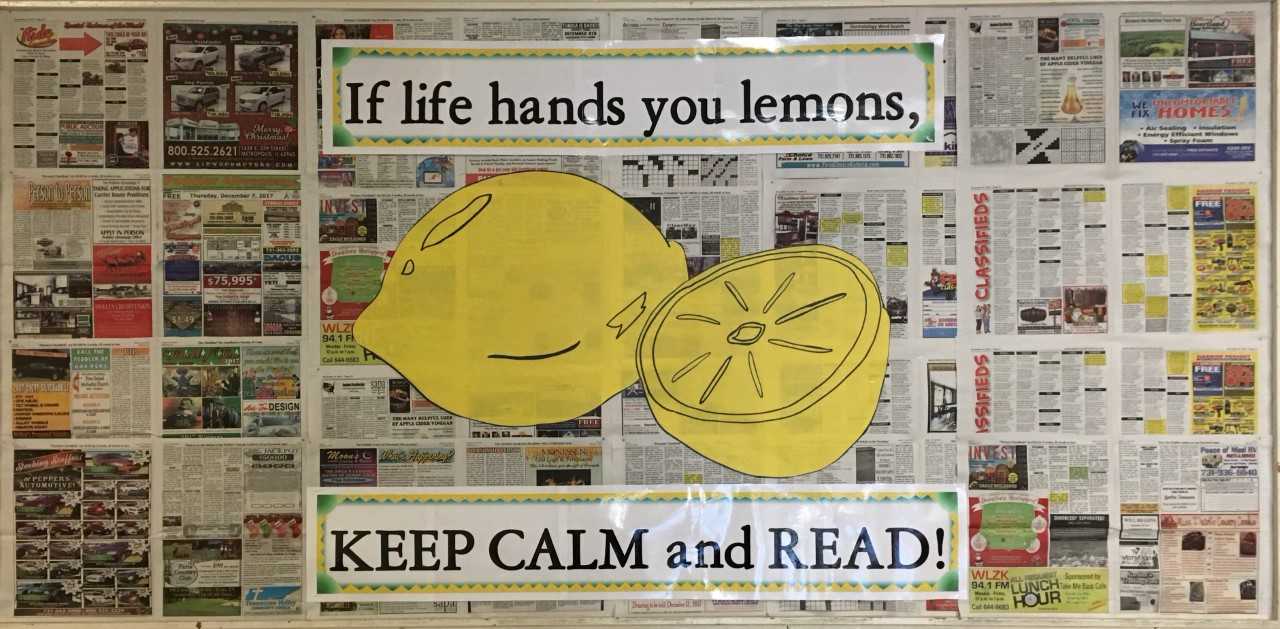 Our BIG REVEAL is only ONE WEEK away from TODAY..... Posters are up and the bulletin board is almost ready. Actors are preparing the skit and the community is being notified. We need your help us get the students excited about our new BOOK for our annual One School One Book event this year.
This year's book is very different from last year's book. The main characters are elementary age children with real everyday problems. It even has some Math floating around through the plot! More details to come soon next week!!!!
Tiffany Smith
One School One Book Committee