This is an exciting year at McKenzie Elementary School. We have some new special students coming to our school. In an attempt to help our students become more familiar with students with disabilities, I am going to go to each classroom at MES and read the book, Our Friend Mikayla. Below is a brief description of the book...if you have a chance, please check it out.
Our Friend Mikayla, the book written and illustrated by Mikayla's third grade class, was first published in 2006 has been read across the country and beyond. Mikayla's friends created a valuable tool that teachers and parents are using help kids who may be afraid or intimidated upon meeting a disabled child in their school or community. It is an honest and beautiful story about friendship that should be shared with children of all ages.
Use the links below to visit various sections of the
"Guidance Page!"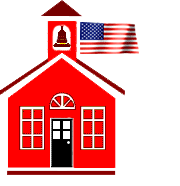 About Mrs. Beckie Smith
Procedures, Consequences, and Rewards for Guidance Class