Welcome to the McKenzie Elementary Library! Our library is part of our school's rotation classes. Every class visits the library once a week for 50 minutes. Our library provides story time, information literacy lessons, pleasure reading, and reference materials.
---

Library Class Schedule
| | | | | | |
| --- | --- | --- | --- | --- | --- |
| Time | Monday | Tuesday | Wednesday | Thursday | Friday |
| 8:10 AM | | | | Preschool | Preschool |
| 9:20-10:10 | Wilson | Kee | Haywood | Spivey | J. Brown |
| 10:50-11:40 | Wall | Oakley | T. Smith | Lunch | Kristi Brown |
| 12:00-12:50 | Moore | Newman | Coleman | Wood | Kelsey Brown |
| 12:50-1:40 | Stafford | Wilson | Burden | Turman | Banuelos |
| 1:40-2:30 | Barton | Taylor | Stepp | Trull | L. Brown |
| | | | | | |
---
---
Library Circulation Procedures
To view McKenzie Elementary School Library Circulation Procedures, click on "Files". Then click on Circulation Procedures.
---
Accelerated Reader Field Trip Guidelines
Each year, the top point earners from each grade are taken on an Accelerated Reader Field Trip. The following are the guidelines:
1. The top ten point earners from 1st grade, top ten point earners from 2nd grade, and the top twenty point earners from 3rd and 4th grade combined are invited to attend the trip.
2. Students must have at least 85% correct to be considered for the trip.
3. Students must return permission forms by the deadline to attend the trip.
4. Any student caught cheating in Accelerated Reader will automatically be disqualified from the trip.
---

Accelerated Reader Home Connect
We now have Renaissance Enterprise available at our school which means that students have access to ALL Accelerated Reader tests that are currently available from the company renlearn. To see if there is a test available log on to Home Connect (https://Hosted207.renlearn.com/87475/HomeConnect/Login.aspx)
or click on the picture of the computer above. Log in with your child's username and password (We sent this home in a letter, but if you have forgotten it is the same username and password that your child uses to login to take a test at school.). Go to BOOKFINDER. Type in the name of the book and it will show the information if we have that quiz available. This is also where you can log on to see your child's percent correct (Our goal is to be above 85%), AR points, and book level. You can view what quizzes your child has already taken by looking at his/her bookshelf. You can also sign up for email alerts that will notify you when your child takes a AR test and what they make on that AR test.
---

Tumblebooks
Click on the picture above to visit Tumblebooks.com. This is a great resource of online books!
---

Click on the picture of the books and globe to go to http://www.arbookfind.com/. This site will show you every Accelerated Reader test that is available at McKenzie Elementary School.
---

Big Universe
Big Universe allows access to thousands of online books for your child to read! You have access to Big Universe from your home computer. Each student's username is his/her lunch number. Each student's password is rebels. The group username is tnmsd. Please use this wonderful resource to enhance your child's reading ability!
https://www.biguniverse.com/signin/tnmsd
---
---
http://www.worldbookonline.com/student/home?gr=Welcome+Tennessee+Electronic+Library%21
---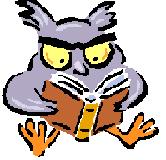 We Give Books - free online ebooks
Go to http://www.wegivebooks.org/ to access over 150 free ebooks online. There is a wonderful selection of books! Happy Reading!!!!
---

McKenzie Banking Co.& AR Savings Program
McKenzie Banking Company is partnering with McKenzie Elementary School to offer an incentive for our Accelerated Reader program. Any student can open a Rebel Savings account and watch his/her hard earned points turn into $$CASH$$!!
Rebel Savings Account Details:
* Pays 5 cents per AR point
*Pays a higher interest rate than regular savings account
* 2 withdrawals per year
*Incentives and Prizes
*Parent contributions and deposits accepted anytime
Requirements:
1. Visit McKenzie Banking Co. to open an account
2. Items needed to open a Rebel Savings account
a. Valid drivers license or other photo I.D.
b. Your child's social security card
c. Minimum deposit of $1
If you have questions, please call Mckenzie Banking Co. at 731-352-2262 or email Shawna at shawna.fowler@bankmbc.com.
---
A Parent's Guide to Accelerated Reader
http://doc.renlearn.com/KMNet/R003985016GG79F2.pdf
---
Teacher Wishlist
Visit the following websites for a list of supplies and materials that could be donated to our school to help our programs.
http://www.teacherlists.com/lists/view/mckenzie-elementary/-2/mckenzie-elementary-library/carol-nanney/school-wide-supplies
http://www.teacherlists.com/lists/view/mckenzie-elementary/-2/mckenzie-elementary-library/carol-nanney/library-wishlist
______________________________________________________________________________________________________________________
One School One Book
One School One Book is a program that involves our families in our literacy effort. Every student in the school and every person who comes in contact with our students (classroom teachers, assistants, janitors, cafeteria staff, administration, etc) will receive a book, a calendar of scheduled reading, and letters with information concerning the program. Look for more information to come. Please see the library calendar for reading assignments when we begin. For more information go to the following link...

www.readtothem.org
---
Kids InfoBits
Click on the red books below to take you to the Kids Info Bits link through TEL. The password is ELVIS.