---
2nd Grade


---
1989 Graduate of McKenzie High School
1995 Graduate of University of TN at Martin-B.S. Degree
2002 Graduate of University of TN at Martin-Masters Degree in Elementary Education
---
I have taught in the McKenzie School System since 2004. In my nine years with MSSD, I have taught sixth grade, first grade and second grade. I completed my student teaching experience at Henry Elementary and Huntingdon Middle School. I am looking forward to teaching my tenth year in the McKenzie School System.
---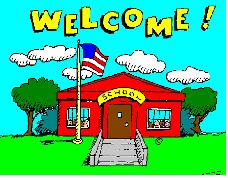 I am the daughter of Marvin and Mary Newman and have three brothers and one sister.
I am married to John Oakley and we have four children. Laura Kay(18), Aaron(16), Cameron(13) and Libby(10).
My family and I reside in McKenzie and attend the First United Methodist Church. I enjoy spending time with my family and friends, camping, reading and watching my children play sports.